'8' Body Shape or the Hourglass Body – What to wear for your body type?
Category | June 05, 2021
By Definition – You are blessed with the right amount of curves at the right places but this is tricky, any excess at the wrong area will lead to unwanted kitsch and may make you look like nothing but an embellished doll. An excessively glamourous and costumed doll. Your measurements at the bust and hip are similar; And fuller with less than 10% difference between the hip and bust measurement, the bust being lesser (else you're an Pear Body or 'A' Shaped, if your hip is smaller than your Bust, you are possibly a 'V' figure or Apple Shaped and your waist is significantly lesser or equal to your bust less than 10-15%)
The Idea Is – For '8' figures or Hourglass figures, the idea is to flaunt what you're best at and the world need not tell you what's that! Flaunt your upper body above the waist and below the waist, but in some cases the waist needs to be controlled! That is the balancing secret. It is about flaunting the beauty of your curves, accentuating the right set of curves. Don't get confused here, if your waist is less than 10-15% of your bust and hip measurements, then you're probably a 'H' figure where the bust and hip is equal or 10-15% less than in difference.
Showing you representations of curvy girls as part of my own design shoots at Aphrodite by Nags. How accentuating/emphasizing the right curves of the '8' or hourglass body can really take you places. The emphasis needs to be above and/or below the waist, or; sometimes highlight the curves from the waist to show the beauty as the line of sight travels above and below the waist.
If you're tall or average(above or 5 feet 6 inches Asian or above 5 feet 8 inches Caucasian or Black) – Well! What can I say? You're blessed with a beautiful figure and a great height! Your curves are your greatest gift! And How would you use them? Go ahead with those corsets, high waisted and low waisted trousers, don't shy away from showing a little of the shoulder and deep necklines, maybe even the midriff. They will all compliment you. But your weak point is probably the heavier legs, unless it is well toned, the shape may be aesthetic but you wouldn't want to display them completely. Your positive is your upper body whereas you need to be careful of your lower body, namely below the hips. Nothing to be afraid to flaunt all the way from your neck till your hips, go ahead and flaunt those curves, but be careful below the hip. The secret to balance it out is either go fitted above the hip and add volume below the hip or vice versa but no volume together, whereas fitted all over might also work for you, especially with fitted tops and denims or trousers, etc. But stay careful with revealing fitted bottoms such as hot pants, micro or mini skirts, etc. especially if you have heavy legs, if you're well toned, then that is also your advantage, but smaller the length of your bottoms, you might end up looking shorter. Avoid high or wedges unless you're dating a basketball player or someone of equal and above height, making your lower part of your body look longer might not very well work in your favour. Hands, neck and hair jewellery, you can be generous with those but be careful not to overdo it. Gowns, dresses, tops, all fitted will work in your favour but avoid giving any extra padding especially at the bust and shoulders, keep them comfortable and semi formal. Don't emphasize or accentuate the bust and shoulders except for some fine jewellery. Mild prints or surface embellishments will work in your favour but avoid heavy or busy prints and embellishments as they will deviate the line of sight away from what you are already great looking at!
If you're Short (below 5 feet 6 inches Asian or 5 feet 8 inches Caucasian or Black) – Careful Balancing is the essence when height is a constraint. The emphasis needs to be given to your upper and lower torso, above and below the waist, Go ahead and flaunt that corset, it is your blessing, midriff large belts will work the trick too. Don't fear the fitted garments, they take your shape, go ahead and play. Go ahead with well shaped tops, if you're wearing tops such as short tops, crop tops, or even full blouses (shirts) which are well shaped, look for those solid colours, and, try not to keep it busy with prints or embellishments, high neck or low neck doesn't matter. But avoid emphasis on your shoulders or your waists. Do not get hippie with those ruffles along the necklines or center fronts. Keep it simple, let your figure do the play. Formal attire should be less padded especially at the shoulders, keep it semi casual and playful. Bottoms such as slim fits and skin fits can be a beauty too but avoid high waist, especially since you're short and they will make you look shorter, keep it low waist or mid waist, do not go higher. Comfort fits are the maximum volume I would suggest for you, avoid those lovely palazzos, flared pants, pegged pants, parallels, etc. Keep it simple, carrot pants is also ok but not too baggy. The secret is not to carry excess baggage i.e. volume! Accessorise your hands and neck but keep it at the wrist, no need to do anything about your shoulders or your hair which will add unwanted distraction away from your figure and make you look shorter. A little tie or bow is also A-Okay but avoid sailor collars and such. If you're going backless, stick to showing as less as possible as that would again affect your height. Fitted Halters will also work out for you. Short skirts, Hot Pants, etc. may also affect your height, keep those trousers ankle length or below, skirts do not go higher than above the knee level. Stilettos and wedges, keep them below or on 4 inches as that would make your lower body look extremely longer than your top and might look unnatural, balance the equations here.
Plus Sizes (above or on size size Large/size 10 UK/size 8 US and above) –Being an '8'/Hourglass figure and plus size, in the ancient world, you would have been revered as a goddess. Don't take me wrong, you have an excess of certain areas which is probably more than desirable, we call them voluptuous! But a goddess you are nonetheless! The idea here is to balance the excesses. Keep it straight cuts in dresses or gowns, don't give that extra shape as it might give emphasis to the excesses. Keep the length below the knee. Stay away from solid colours or plain garments, keep it busy with prints or surfaces as that will divert your body curves and make you look slimmer as well as more balanced. Less shaped garments such as tops/tunics will work in your favour. Keep the accessorising minimal yet chic, don't over bling yourself. If you're short, stay away from slim and skin fitted bottoms. If you're wearing plains/solids, accessorise well to deviate the line of sight and make you look balanced. Palazzos and parallels will also work well. If you're tall, flared pants, boot cuts, pegged, harem, etc. will all work well too, but in cases of volume, keep similar volumes on top as well.
I admit I have taken the above imagery purely for visualization purposes and understanding of the reader from the following sites – 1. https://www.fashionologymag.com/tips-dressing-hourglass-figure/ site 2 – http://mamastylista.com/2014/04/how-to-dress-an-hourglass-figure.html and site 3 – https://blog.mysteries-of-style.com/blog/body-shapes-full-hourglass/
Bibliography : Although whatever I have written is original, as well as the Body Shape Images I have used are original, created by me; I have made some references to grab on to the idea, using a lot of my visualization and representation techniques of body types and women. I admit I have taken imagery for visual purposes of the reader to visually understand the looks better from here and there, as well as some study material to refresh me from the below blogs and sites.
'8' Body Shape or the Hourglass Body – What to wear for your body type?
Category | June 05, 2021
Menswear: Looking Dapper: What to wear: Based on Body Types and Skin Colours: Boys and Men: Menswear plus tips and tricks.
Category | June 05, 2021
Fashion Photoshoots and Collaborations (Collabs)
Category | June 05, 2021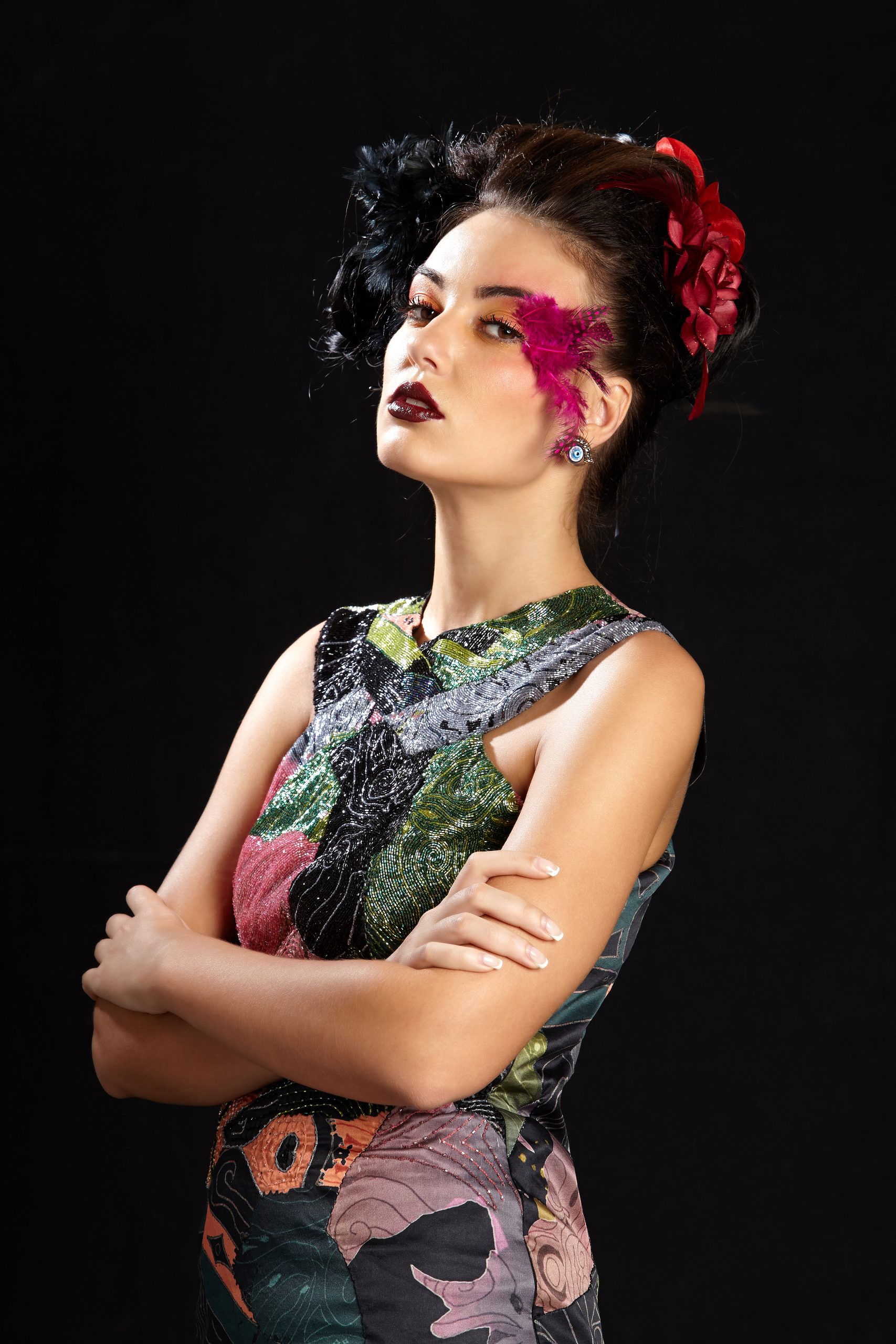 Fashion Designers – What to do and What not to do for young designers and aspiring designers
Category | June 05, 2021
Skin Tones and Colours that suit your skin Tone
Category | June 05, 2021