Menswear: Looking Dapper: What to wear: Based on Body Types and Skin Colours: Boys and Men: Menswear plus tips and tricks.
Category | June 05, 2021
Men's Fashion has relatively been grey, blue, brown, black and white for many years. But over the last few decades, or more so, over the last two decades, the perceptions towards menswear has slowly started to emerge, with more experimentation towards different colours, opening up to a variety of prints and surfaces; and even understanding personal grooming.
Of Course! We still are in the era of a Shirt, Trouser, Jacket and shorts; and there are those tees and denims as well! But in this limited set of options we have started to experiment towards colours and fits, lengths, shapes, etc.
So, to unravel what are the different body shapes men come in? They can be categorized as :-
V Body or Apple Body (Here, I will specify two sub categories – lean mass and heavy lifter)
H Body
A Body or the Pear Shaped (Some might argue there are two variations here, the A body and the triangle, but relatively it is just a perception of width – less or more)
Other Tips and Tricks when you wear garments – sleeve length/ trouser length, tie length, suit/blazer length
As the basic biology suggest, we are wider at the shoulder and leaner at the waist, with not many noticeable curves otherwise, giving more focus to the muscular structure unlike women whose curves get more attention! But, with changes in lifestyles and lifestyle choices, our bodies do tend to change as we choose to shape it, intentionally or unintentionally.
But the basic rules of nature still apply, we love to look wider at the shoulder and chest area; and want to look leaner at the waist. Hence, the colours and shapes of the garments we choose can help us to acquire what we want to look like, atleast to a certain extent; and that's where, as designers, we step in to help you make the best of choices.
The basic way to understand your body is to strip down to your basics and stand in front of the mirror and observe yourself or to take a picture parallel to your body from the mid chest level and observe the shape of your body, if you wish to go technical, it could come right down to getting your measurements taken as well.
V Body or Apple Body
Here, I am also showing a few collections of mine which you can check out at the Aphrodite by Nags website. Broadly, in my collections above, left picture, the top adhere to the trend; and the gown in centre is in the game as well, the right image is giving an Indian flavour to the trend.
lean mass – Lean Mass and V Body shapes are currently in trend which means your shoulders are wider than your midriff (below the chest to stomach area) and your hips, as well as, you are quite lean. It is very easy to also make yourself perceive taller than you are in case you are short; and, if you're not! Then, god bless you for making you that way. Now getting back to what to wear and what not to wear – Here are some tips and tricks! – Slim fits and skin fits are everywhere, now with even two way stretch denims and lycra/spandex yarns even in knits, the possibilities are endless, but be warned, these extreme fits are like a sinful peg of whisky! Great, in balance, horrid in excess, maybe even devastating! You don't want to look extremely thin or meek do you? The idea is to make your chest and shoulders look more masculine and also, make you look fit rather than meek! Most of the tops, whether it is woven or knit, make sure you have atleast a 2 finger ease between your skin and the fabric without stretching it on either side (approximately 1.5-2 inches). The trousers, keep it slim fit and low/mid waist but avoid skin fits, unless you want your bottoms to be noticed! Jackets/Blazers, suits are your best friends, the excess shoulder and chest paddings, give you that added shape and volume while, keeping it lean, yet not too meek at the waist, it gives you a more built and healthier look! Knit sweaters might also add some elegance for you. Biker jackets will add some fun too, the leather, the worn looks, etc. along with boots, Bomber jackets, parkas, will add well as well! I would ask you to avoid long jackets like trench coats, etc. if you are of shorter build!
Heavy lifter – Here again I would bring in two categories, the first one – Is your waist measurement less than about 15% of your Chest Measurement, then aesthetically you're still on the leaner side comparatively, and the same rules apply as above stated above in lean mass, whereas if it is more and yet less than our chest measurements, let us all accept we are not made like those Baroque Greek and Roman sculptures, we do have a little or more stomach area showing off our signs of prosperity! Since there are areas of goodness yet in you, the idea is to move the focus on those good areas. Work on showing off your chest and shoulders and try to deceptively hide the little fat under it. Volume is the key! Go in for shirts or tees (woven or knits) which might be fitting at the chest and loose at the waist. Your top garment should almost be of the same measurement as the chest or in simpler terms – Go for comfort fits! Trousers can still be mid to low waist, slim fits, avoid comfort fits as they will make you look shorter or larger at the midriff (below the chest to low waist area). Go for single pleated trousers as they give you some ease for movement. Slimmer jackets such as denim or slim fit leather jackets will work wonders, avoid bombers and parka. Suits and Blazers will still work well for you. Avoid comfort fit blazers or suits as they will make you look larger.
H Body
H-Body usually means your chest, waist and hip are almost in the same line visually, which means you are lean with a little belly or love handles fat at the sides or you are slightly bulky with a little bulk as well. In professional terms, your chest, waist and hip measurements are almost the same or your waist is about 10% lesser than your chest, but not more than 10% more than your chest measurement. The idea is to make your waist look slimmer and your chest and shoulder look wider. Your secret magical portion ingredient will be a suit or a blazer look! Avoid the other casual jackets unless they are well padded at the shoulders or the chest. Slim fits for the bottoms. Avoid volume such as comfort fits for bottoms whereas comfort fits and added volume at the waist, paired with slim fits at the bottoms might actually work wonders for you too. Pairing bottoms with knee length or mid thigh length shorts might also work! Choose dark colours and straight or oblique stripes, avoid horizontals. Full Sleeve shirts will also work, avoid half sleeves or sleeveless unless you have well built arms and biceps. Dark coloured sweatshirts or sweaters might also work well, avoid light colours.
A Body or the Pear Shaped
Well! What can I say? Signs of prosperity and success have taken a toll on your body? Or, lets say, you like to keep it that way? Formal wear are your best friends, a suit or blazer look, comfort fits, double pleated trousers; these are all your best friends! Avoid tees! Wovens, comfort fits/plus sizes will actually work well, the added volume will work in reverse psychology by hiding that extra signs of prosperity unless you want to show off. Avoid tees and slim fitted tops at all costs! Although slim fit bottoms might work well, but keep them mid to low waist. Accessorize yourself to keep the eye deviated, stoles, a good pair of shoes, maybe even a little bling will work your way. Busy prints might also help! Dark colours and vertical lines are your best friends! avoid horizontals and light colours at all costs! Even neutral colours, I would suggest dark browns and greys. Avoid heavy facial hair such as beards and mustaches as it might make you look smaller and plumper, similarly long hair as well. Avoid heavy jackets such as Parkas or Bombers, even trenches or similar, go for shorter jackets without much volume!
Other Tips and Tricks when you wear garments – sleeve length/ trouser length, tie length, suit/blazer length
Sleeve Length of the Shirt: The length of the sleeve with the cuff unbuttoned should come to the a little above the mid of your palm when you wear your shirt. Or to be precise, 1.5 inches below your wrist.
Sleeve Length of the Jacket/Blazer/Suit: The length of a well tailored jacket should just finish below your wrist bone.
Trouser Length: The length of the trouser should end 1.5 inches above the heel of your shoe or from the floor, it should sit with a small fold over your shoe. It is disgraceful for the sock to show up when you are sitting.
Length of the Tie: The tie should essentially end in the middle of your trouser waistband or the belt.
Length of the Suit/Blazer: The length of the Jacket should be finished just where your fingers meet the palm or the middle of your hand.
For tips and tricks on what colours to wear based on your skin tone, I have written a separate blog about the same, which can be referred here.
'8' Body Shape or the Hourglass Body – What to wear for your body type?
Category | June 05, 2021
Menswear: Looking Dapper: What to wear: Based on Body Types and Skin Colours: Boys and Men: Menswear plus tips and tricks.
Category | June 05, 2021
Fashion Photoshoots and Collaborations (Collabs)
Category | June 05, 2021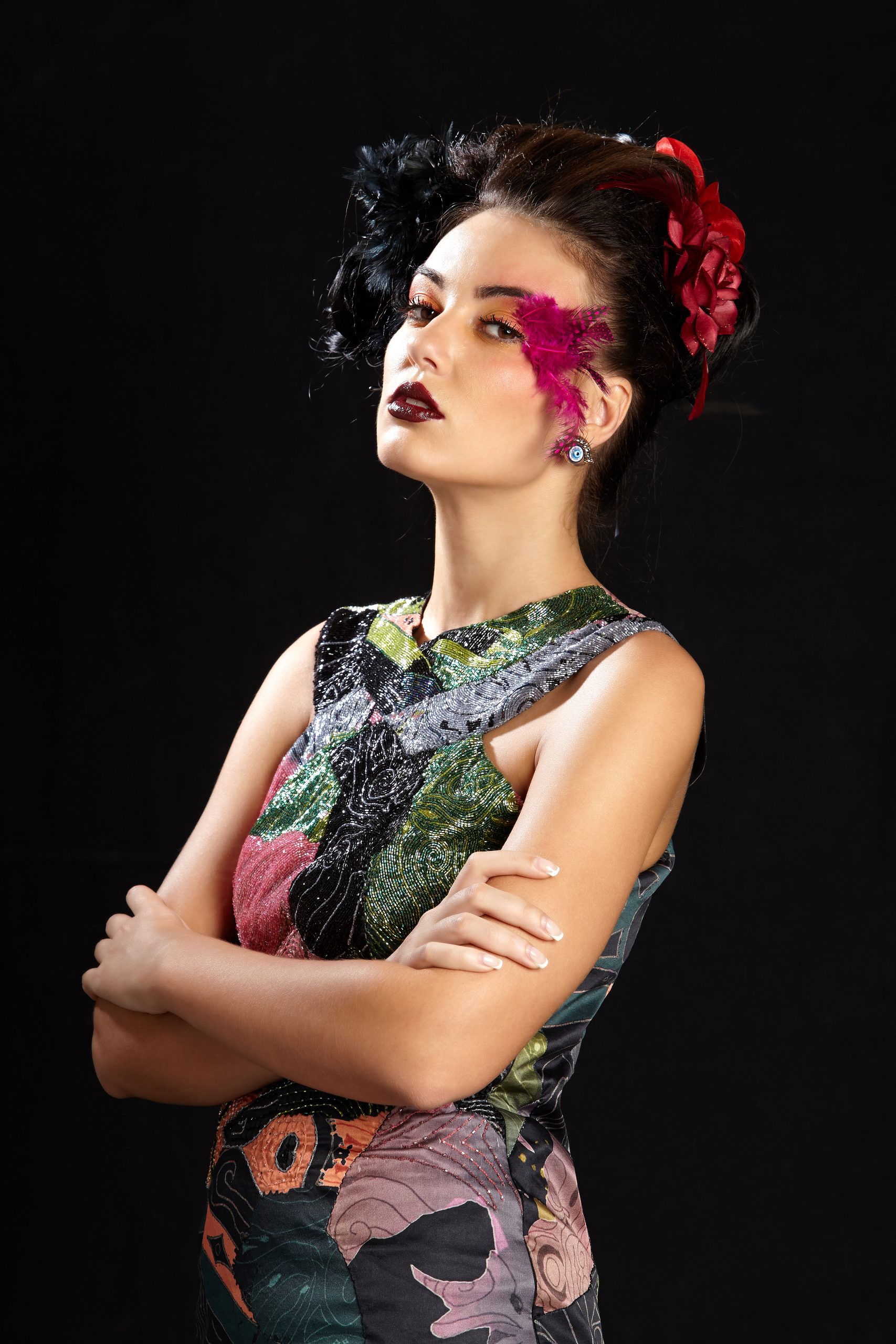 Fashion Designers – What to do and What not to do for young designers and aspiring designers
Category | June 05, 2021
Skin Tones and Colours that suit your skin Tone
Category | June 05, 2021